Nonsurgical Rhinoplasty (Nasal Shaping or Liquid Nose Job)
Dr. Melanie Palm is a nationally recognized dermatologist and cosmetic surgeon specializing in nonsurgical rejuvenation of the nose using a liquid rhinoplasty with fillers. Her offices are located in Solana Beach, CA just north of San Diego. Dr. Palm lectures nationally complex filler techniques of the face and nose. She offers many effective injectable treatment options.
Concerns with Nasal Shape and the Nose
Nasal shape is highly unique and dependent largely on genetic factors, although trauma to the nose can slightly or greatly alter the look of our nose. Interestingly, recent research has shed light on some our inherited characteristic features of a nose. Individuals whose ancestors came from cold a less humid climates tend to have longer and more narrow noses to allow for additional warming and humidifying of air we breathe through our nostrils. The converse is also true – a wider and smaller nose may indicate your ancestors came from a warmer and more humid climate.
Our nose strongly contributes to the characteristic features of our face. Its length, width, curve, and rotation all shape our face. Its depth between our eyes and its rise from above our mouth help to harmonize the nose with the face. Over time, loss of soft tissue support, fat, and bone underlying our nose can change our nasal shape. The nose tends to become more bony in appearance, cartilage structures begin to show through the skin, and our nasal tip may start to droop. Any irregularities along the length of the nose may become more apparent with time.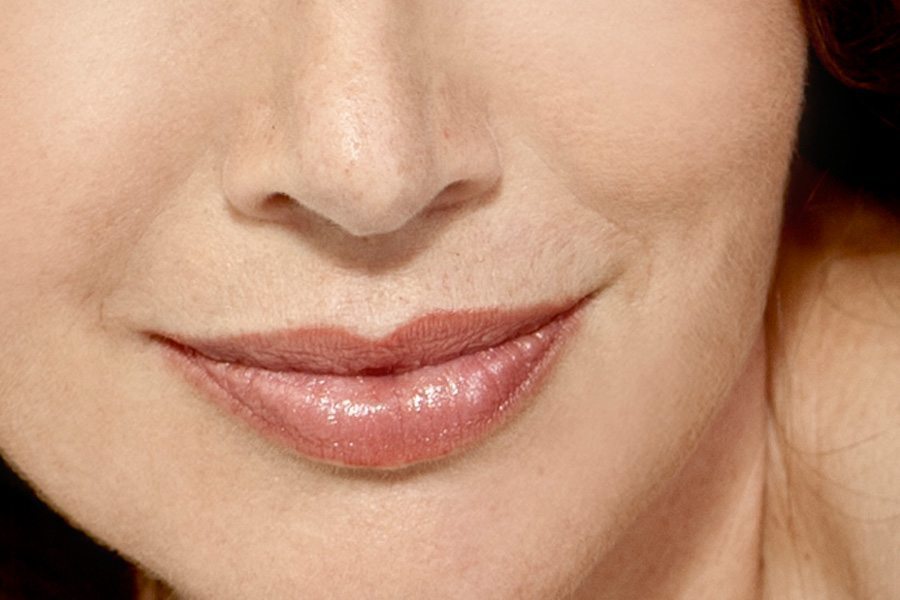 Treatment Options for the Nose
Surgery of the nose, termed rhinoplasty, was the mainstay of treatment for correction of nasal abnormalities for many years. With the advent of injectable fillers and toxins such as Botox, other nonsurgical means of improving the appearance of the nose have become available. While severe functional problems, significant septal deviations, sinus problems, or very significant morphologic (shape-related) challenges with the nose are best evaluated and treated by a rhinoplasty surgeon, mild to moderate physical changes to the nose can be achieved in many cases through no-downtime injectable treatments. In fact, small abnormalities or adjustments after rhinoplasty are often addressed with an injectable filler.
The following injectable agents may be used to help with a "liquid nose job":
Injectable hyaluronic acid fillers: very small amounts are used precisely to improve nasal shape, rotation, length, and functionality of the nostrils.
It is important to note that injectable filler use in the nose is a high-risk area. Patients should be counseled on this procedure appropriately, as the delicate balance of blood vessels, especially if prior surgery has been performed, may increase the risk of a significant side effect following filler placement. For this reason, Dr. Palm employs careful injection techniques and always has a reversing agent for hyaluronic acid fillers, called hyaluronidase, on hand should a complication occur.
A combination approach is sometimes ideal to improve changes over time to the nose. Non-invasive and minimally invasive techniques are used at Art of Skin MD to achieve the aesthetic goals of our patients in regards to rejuvenation of the entire face including the nose.
If you are looking for a non-surgical alternative for a nose job or rhinoplasty in the San Diego area, call Dr. Melanie Palm at 858.792.SKIN (7546) to schedule your appointment.