Body Contouring & Unwanted Fat Removal
Dr. Melanie Palm is a nationally recognized dermatologist and cosmetic surgeon specializing in innovative body contouring and fat removal. Her offices are located in Solana Beach, CA just north of San Diego. Dr. Palm lectures nationally on body contouring techniques and technology and serves as an advisory board member and clinical researcher for BTL, the makers of Vanquish. She offers many effective treatment options for body contouring and unwanted fat removal.
Body Contouring: Where, When, & Why to Treat Unwanted Fat
Our bodies are beautiful machines. They provide strength, movement, protection, and even life. However, sometimes life changes, age, genetics, stress, and environmental circumstances create changes in our body contour that are undesired.
The purpose of body contouring is to restore confidence in our physique and allow us to look better in our clothes. Ideal patient for body contouring have good lifestyle habits, but have undesired areas of fat that do not respond to good dietary habits and exercise. Body contouring is not meant as a means of weight control.
Many areas of the body are amenable to body contouring treatments. Some of the most common areas of unwanted fat treated with noninvasive and minimally invasive body contouring techniques include the following:
stomach or abdomen
flanks
posterior waist (aka "muffin top")
hips
inner & outer thighs
knees
back area & bra line
arms
male chest (also known as gynecomastia)
double chin and neck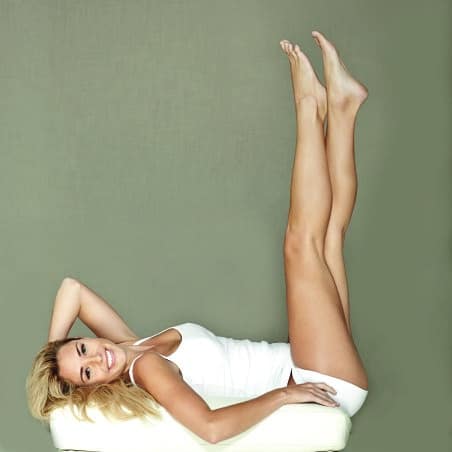 Body Contouring Treatment Options & Unwanted Fat Removal
The selection of body contouring treatment depends on the underlying cause, the anatomic location, and patient preference in terms of downtime or invasiveness of the procedure. Very dramatic results are achieved with minimally invasive surgical procedures while noticeable but less dramatic results are typically obtained through noninvasive means.
In most cases, fat is removed or minimized in an area of treatment during body contouring. However, occasionally fat is needed to smooth body contours. Fat transplantation is used to treat a variety of conditions from hand rejuvenation to buttock augmentation, and improvement of traumatic scars or skin depressions.
The following treatments are commonly used alone or in combination as body contouring and are divided based on the complexity of the procedure:
Noninvasive treatment options in body contouring:
Injectable fat dissolving: Kybella is deoxycholic acid, a bile acid that is normally produced by our body to break down fats.   In dermatology, Kybella is used as an injection to dissolve unwanted fat and is FDA-approved to treat a double chin in the submental area of the neck. However, Kybella may be used off-label in other areas of the body to correct small areas of unwanted fat. Over a series of treatments, Kybella may improve jowls, fat along the bra area, or small areas of fat left behind from prior liposuction.
Lasers , Lights, and Devices:

Vanquish: This noninvasive radiofrequency treatment gently heats unwanted fat without contact causing apoptosis or controlled cell death of fat cells. It causes permanent destruction of fat cells in a treatment area. The abdomen and flanks are most commonly treated, but the posterior waistline, upper arms, bra area, and inner thighs may all be treated. There is no downtime or pain with Vanquish and it is completed as a series of treatments.
Cellutone (X waves): Cellutone uses acoustic wave therapy to improve circulation and lymphatic flow. It is used in cellulite treatment and noninvasive body contouring. Although it can be used alone, it is often combined with Exilis Ultra or Vanquish treatment to enhance the results of body contouring and skin tightening from these procedures. There is no downtime or pain associated with this procedure.
Minimally Invasive Treatments for Body Contouring
Liposculpture: Liposculpture describes a finessed approach to body contouring using fine instruments during liposuction and utilizing local numbing called tumescent anesthesia. Patients are not put under general anesthesia and typically recovery quite quickly, resuming daily activities within a few days. Liposculpture can be used to treat unwanted fat in almost any area of the body with dramatic results. Fat collected from liposuction may be used during fat transfer to augment the face, hands, or buttocks.
Accusculpt: Accusculpt is a laser lipolysis device. It is typically used in conjunction with liposculpture to enhance body skin tightening in areas undergoing body contouring and fat removal. When combined with liposuction, the most common areas treated are the neck, abdomen, and upper arms. Accusculpt can also be used alone to minimally invasively tighten areas of the skin such as the thighs. This procedure has some downtime and is completed with local regional anesthesia called "tumescent anesthesia."
Fat transfer: Fat collected during liposculpture can be purified and reinjected into areas needing support or volume replenishment and balancing. Fat transfer is typically completed on the same day as liposculpture. Under local anesthesia, the transferred fat may be used to harmoniously add volume and allow rejuvenation to volume loss on the face, around the eyes, the buttocks, or the hands.
A combination approach is sometimes ideal for body contouring and treated unwanted areas of fat or replenishing lost fat in various regions of the face and body. Non-invasive and minimally invasive techniques are often combined with topical skin care regimens at Art of Skin MD to achieve the aesthetic goals of our patients in regards to body contouring.
If you are looking for a body contouring expert in the San Diego area for non-invasive, non-surgical fat removal, call Dr. Melanie Palm at 858.792.SKIN (7546) to schedule your appointment.