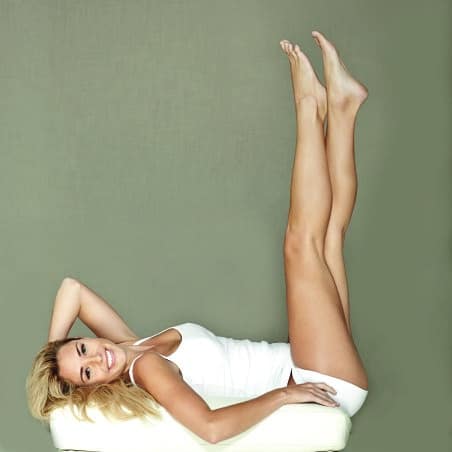 Spring weather is just around the corner and it is time to think about revealing long, lean, vein-free legs. How to banish those pesky spider veins called telangiectasias? The answer is easy and pain-free: sclerotherapy using foamed Asclera.
Sclerotherapy is the gold standard of treatment in eliminating unwanted leg veins. It can be used to clear unsightly small veins called telangiectasias, larger blue-green veins called "reticular veins," or even bulging blue veins called varicose veins.
Leg vein treatment is easy and painless thanks to newer sclerosing agents including Asclera, FDA-approved for use in sclerotherapy in 2009. Dr. Palm demonstrates this in-office procedure below on our YouTube channel:
Varicose veins carry significant risks. Patients with significant varicose veins can have a lifetime risk of blood clots from these leg veins of almost 50 percent.
The leg veins are not just unsightly, they can cause symptoms, sometimes not noticed until after treatment with sclerotherapy. Broken blood vessels in the legs can be frequently accompanied by leg heaviness, swelling, color changes, eczema-like rashes, pain, and even skin ulcers. Proactive treatment at Art of Skin MD with me, Dr. Melanie Palm, can improve these symptoms and the cosmetic appearance of your legs.
Once you have got your legs free of unsightly spider veins, make them "fuzz free." Find out about laser hair removal at Art of Skin MD today. Our Lutronic Advantage Diode laser hair removal device is the newest on the market and makes unwanted hair removal a quick and easy process.
Curious about your legs? Call us at (858)792-SKIN (7546) or contact us through the Art of Skin MD website.