Virtual Event for Noninvasive Body Contouring in San Diego: Join Us!
Back by popular demand, the Art of Skin MD body event is re-imagined and virtual this year, so we can get the best beach bodies yet for summer 2021!  Enjoy giveaways, learn new technologies, and capture the savings with our event hosted virtually March 8-12, 2021.   Simply call our clinic at 858.792.7546 to secure purchase of your body package.
Art of Skin MD is offering the best savings of the year on all procedures noninvasive to tone, sculpt, tighten and brighten.  The Body Boot Camp event will provide savings on the following procedures, with full details of retail pricing and event pricing below!
This year, Art of Skin MD is proud to partner with Alastin, Neocutis, and Revision to provide our patients with full-size complimentary skincare products with the purchase of Body Bootcamp Event packages!
Sculptra – collagen stimulating injectable for face and body
Ultherapy – ultrasound-based skin tightening procedure for face, neck, and chest
Protege Elite – radiofrequency treatment for skin tightening around the eye
Emsculpt NEO – radiofrequency and HIFEM technology used to tone muscle and reduce fat
Coolsculpting – noninvasive fat freezing for permanent removal of areas of unwanted fat
Emtone – radiofrequency and acoustic wave therapy used in skin tightening and cellulite treatment
Emsculpt – muscle toning device for abdomen, buttocks, arms, and legs
Qwo – first FDA-approved injectable for discrete cellulite dimples on the buttocks
On March 10th over the lunch hour (12-1 pm PST), Dr. Palm and our body sculpting team will be hosting a lunch and learn for the Art of Skin MD Body Boot Camp event.   During this live simulcast event at our practice, you can see live demonstrations of Emsculpt NEO and Coolsculpting.  We will also discuss our always popular Sculptra series savings package – this year it is buy 3 vials, get 1 free!   Also, learn about the soon to debut Qwo  – this is injectable collagenase used to treat discrete cellulite dimples on the buttocks.   We are proud to have been selected as a study site and myself (Dr. Palm) a clinical investigator on the FDA trials.  This means we have extensive knowledge of Qwo, as we have early hands-on experience prior to the FDA-approval date, which occurred earlier in 2020. Finally, viewers will have a chance to win prize packages from Alastin and Elta MD!
What is covered during the Art of Skin MD Body Boot Camp Event?
There is so much that can be done in 2021 to improve the appearance of our bodies.  The technologies and devices we feature at the Art of Skin MD Body Boot Camp event will include those that help boost collagen, tighten skin, improve cellulite, reduce unwanted fat, and build/tone muscle.
Devices, Injectables, and Procedures offered at Art of Skin MD Body Boot Camp Event March 8-12, 2021
We have provided some helpful categories below to breakdown all of the amazing packages we have created for our patients at the Body Boot Camp Event.
Sculptra
Sculptra Aesthetic (poly-L-lactic acid) is one of the most popular injectable procedures we perform in the clinic.   This biodegradable compound is injected in areas of bone and fat loss; poly-l-lactic acid is broken down into carbon dioxide and water.  In its place, Sculptra stimulates the body's wound healing machinery to make new structural type I collagen.   It is used as a gradual but meaningful and long-lasting collagen stimulator to rejuvenate the face and body.  While Dr. Palm uses it commonly on the face, she also utilizes the collagen stimulating effects on the body to attack skin laxity.  Areas of successful treatment on the body include the buttocks, thighs, arms, and knees.   Art of Skin MD is recognized as a national Sculptra leader.  Dr. Palm has written four published journal articles, a book chapter, and conducted four studies related to Sculptra.
Ultherapy
Ultherapy is an ultrasound-based skin lifting and tightening device.  When performed in capable and well-trained hands, it delivers outstanding results in terms of skin tightening of the face, brows, jawline, neck, and chest.  April DeMaggio, PA-C, is a phenomental Ultherapy provider.  Her expert eye, advanced appreciation of complex facial and neck anatomy, as well as her kind hand and heart make treatment effective, safe, and comfortable.  A single Ultherapy treatment is FDA-approved for 12 months duration, but clinical results often last 18-24 months.  It is an excellent complement to procedures like facial fillers, Sculptra, and even Instalift.
Protege Elite
Protege Elite is a monopolar radiofrequency (RF) device that is used for skin tightening.  It is great at targeting crepey skin around the eye.  It helps to tighten and lift both the upper and lower eyelid region through a series of treatments.  A single treatment session lasts about 20-30 minutes and is comfortable and relaxing.
EMSCULPT NEO
Emsculpt NEO debuted in late 2020 and is a huge advancement in noninvasive body contouring.  It simultaneously treats unwanted fat and builds muscle.   It can be used in the buttocks and abdomen to strengthen the core and boost the derriere.
CoolSculpting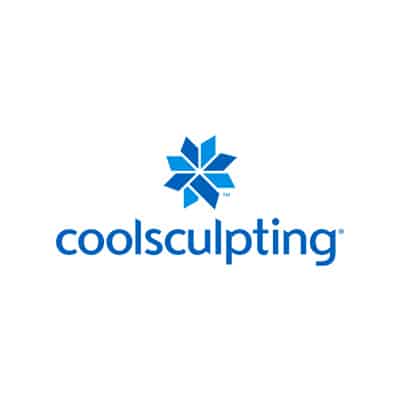 CoolSculpting is cryolipolysis, or freezing of unwanted fat – leading to its permanent removal.  A single treatment reduces about 15-20% of the fat in an area.   A series of treatments are recommended and this is performed in the comfort of our office – you can even watch Netflix or play on your iPad as you receive treatment.   This is a tried-and-true treatment to tackle unwanted bulges of fat that have been resistant to diet and exercise.
Emtone
Emtone combines monopolar radiofrequency with acoustic wave therapy (sound waves) to disrupt and heat bound down tissues and areas of skin laxity and irregularity.  It is extremely helpful at smoothing areas of cellulite such as the back of the thighs.  It is also a popular and comfortable procedure for skin tightening – particularly around the knees, thighs, lower abdomen, and arms.
EMSCULPT
Emsculpt uses HIFEM technology to supraphyisiologically contract muscle, building muscle mass and increasing muscle tone.  Emsculpt is used to strengthen the abdominal core, tighten the tushy, or tone arms and legs.
Qwo
Qwo will debut in Spring 2021 as the first FDA-approved injectable for moderate to severe cellulite on the buttocks.  Qwo is performed as a series of treatments, roughly spaced about 3 weeks apart.  It causes enzymatic subcision and remodeling (termed ESR) of fibrous septae, the collagen bands in the fat layer that cause a dimple (cellulite) on the skin.   Dr. Palm serves as a clinical investigator for the FDA trials related to Qwo.
For more information on the Art of Skin Body Boot Camp event, or purchase event packages, call us at 858.792.7546.